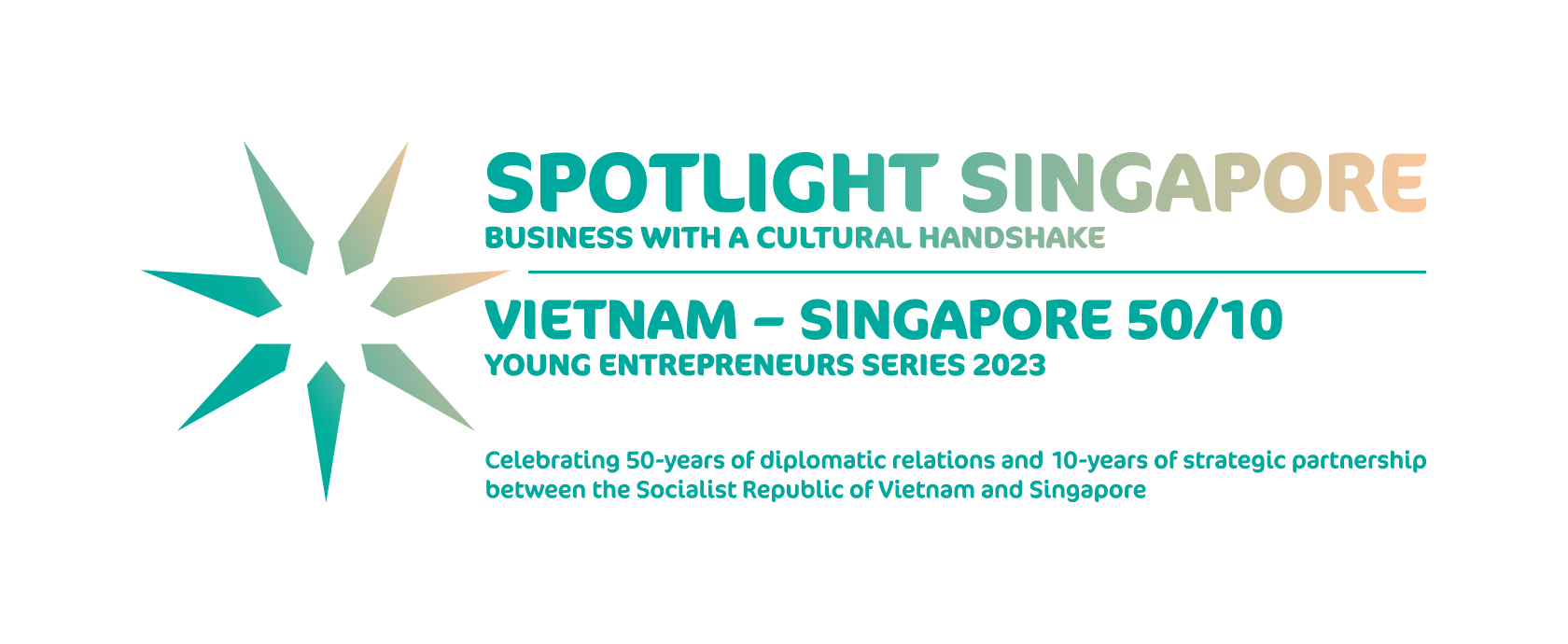 13 Jun 2023, Singapore – Singapore's cultural diplomacy platform, Spotlight Singapore, will take its eighth edition to Hanoi and Ho Chi Minh City in Vietnam from 19 to 25 October 2023. This edition, named Spotlight Singapore in Vietnam (SSVietnam), is organised in conjunction with the commemoration of 50 years of diplomatic relations and 10 years of strategic partnerships between Singapore and Vietnam. A delegation of over 200 Singaporean youths, artists and young entrepreneurs will participate in the event to explore business opportunities, engage in cultural activities, and foster collaborations with their Vietnamese counterparts.
Singapore Ambassador to Vietnam, Mr Jaya Ratnam, emphasizes the potential synergies between Singapore and Vietnam, both being vibrant and diverse economies. He mentions, "SSVietnam aims to cultivate cultural understanding and meaningful friendships among our younger generation, laying the foundation for a brighter shared future."
SSVietnam enjoys the support of the Singapore Embassy in Hanoi, the Consulate-General in Ho Chi Minh City and the Ministry of Planning and Investment (Vietnam). Government leaders, prominent entrepreneurs, and business consultants will participate in the business conferences, sharing insights on Vietnam's future opportunities and providing expert advice on establishing a presence in the country.
Deputy Director of the Vietnam National Innovation Centre (NIC), Mr Vo Xuan Hoai, expresses eagerness to welcome the Singaporean delegation to the upcoming Vietnam National Innovation Centre at Hoa Lac Hi-Tech Park. "The delegates will have the opportunity to experience Vietnam's start-up and innovation ecosystem within this cutting-edge hub. Vietnam seeks novel ideas and collaborations from Singapore that leverage science, technology and innovation to drive growth and development in the region", he states.
Chairman of GCA, Mr Lee Suan Hiang, says, "The Spotlight Series was initiated 17 years ago with the tagline 'Business with a Cultural Handshake'. It was borne out of the belief that even as the digital world becomes more interconnected, there is really no replacement for the warmth of the human touch as we make friends across borders and explore collaborative opportunities. Over the years it has proven to be a successful platform for entrepreneurs to leverage on the soft power of culture to create more business opportunities. Recognising the importance of supporting Singapore's young entrepreneurs as they expand beyond Singapore, we have thoughtfully curated SSVietnam to introduce participants to Vietnam's rich cultural heritage and unique business environment; facilitate valuable connections and uncover business opportunities and collaborations."
"In the Crossroads of My Window" is the awe-inspiring opening performance for SSVietnam's inauguration. This extraordinary performance represents an unprecedented collaboration between Vietnam's renowned Sun Symphony Orchestra and Singapore's celebrated young virtuosos. Under the creative direction of Dr Philip Tan, SSVietnam transports the audience to the realm of new discoveries and artistic territories. "In the Crossroads of My Window" by Dr Tan combines orchestral splendour with a captivating surround soundscape, lights and visuals.  Audience members will embark on a sensory journey of unprecedented dimensions, immersing themselves in a symphony of breath-taking visuals meticulously curated by emerging talents from both countries.
In addition to the business programme, SSVietnam will incorporate exciting youth and artisan components. The futsal and e-sports friendlies, two popular sports in both countries, will see Singaporean and Vietnamese youths competing in friendly matches. The artisan segment will showcase facets of Singapore arts and culture in Saigon Centre.
Spotlight Singapore, a brand of The RICE Company Limited, is organized by the Global Cultural Alliance (GCA) and supported by Millet Group as the business accelerator. Over the years, Spotlight Singapore has explored emerging markets worldwide, fostering mutual understanding and facilitating business exchanges between Singapore and leading economies.
SSVietnam is presented by Temasek Foundation, with Sea Limited as the major donor. The official business media is The Business Times. Partners and supporters include Singapore Embassy in Hanoi and Consulate-General in Ho Chi Minh City, Ministry of Planning and Investment (Vietnam), Ministry of Culture, Sports and Tourism (Vietnam), Vietnam National Innovation Centre, Sun Symphony Orchestra, Sembcorp Development, Saigon Centre, AsiaInvest Group and The Straits Management.
Delegates interested in joining the 200-strong delegation from Singapore to explore the thriving markets of Hanoi and Ho Chi Minh City can view the full program itinerary and sign up with the organizer at http://bit.ly/SSV2023.