7.30pm, 3 September 2017, Esplanade Concert Hall
$60; $40; $25; $18 (price exclude prevailing sistic booking fees)

Special Deals!
June 6, 2017 – July 6, 2017
Early bird: 20% off Cat 1 – 3

from July 7, 2017:
Friends of GCA: 15% off Cat 1 – 3 [Promo code: GCA15off] Group discounts of 3 or more: 10% off Cat 1 – 3
Students / Senior Citizens / NSF: 15% off Cat 1 – 3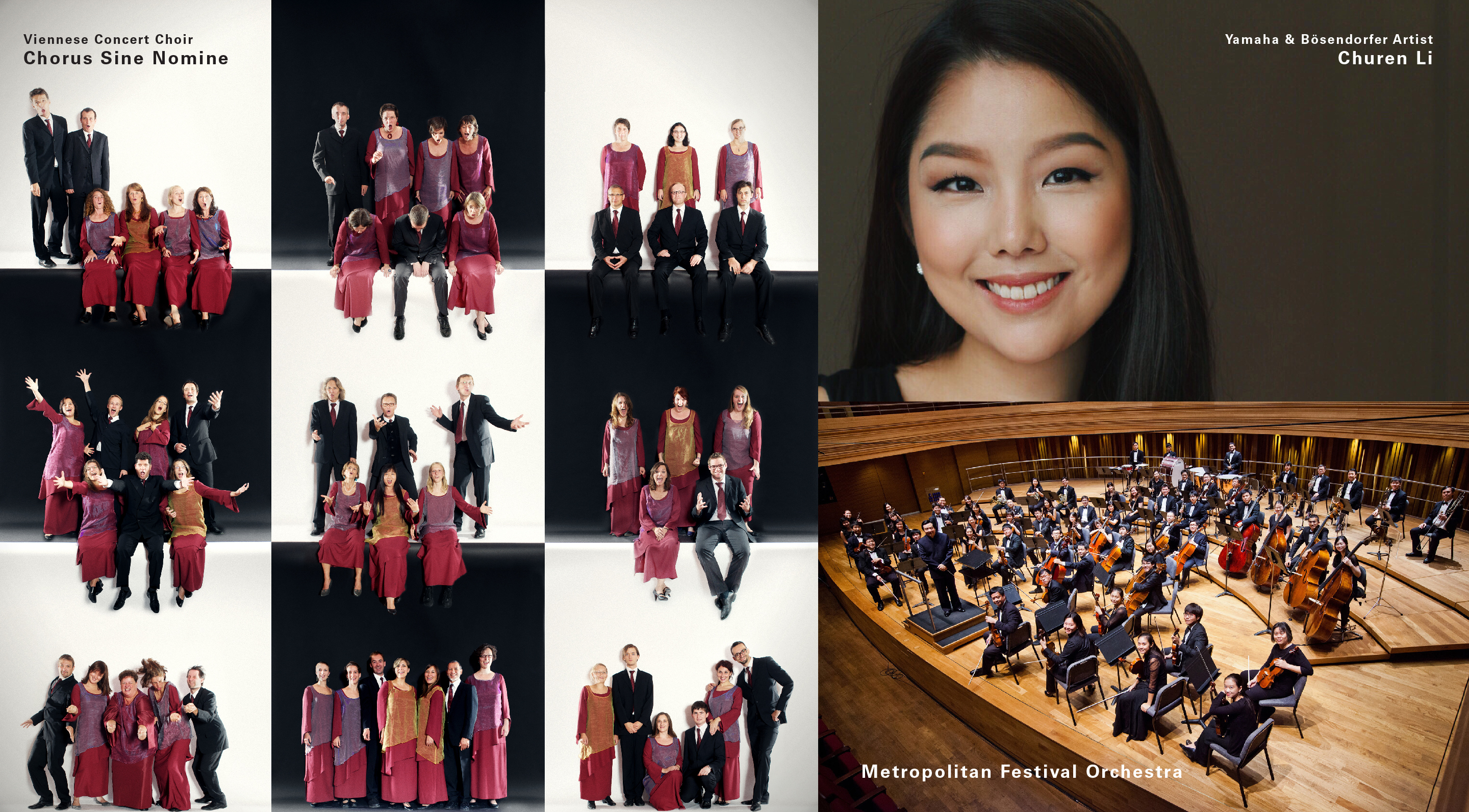 Austria meets Singapore for a brief musical rendezvous when one of Austria's leading vocal ensembles returns with a one-night only concert at the Esplanade Concert Hall.
Prize winning innovative Viennese concert choir Chorus Sine Nomine, founded by Johannes Hiemetsberger in 1991, shares the evening with Yamaha and Bosendorfer Artist Churen Li and the Metropolitan Festival Orchestra in an enchantingly poetic musical coze. Churen Li has recently attained her Master's Degree in Music at the Yale School of Music where she studied with Peter Frankl and Hung-Kuan Chen.
From the sweeping melodies of Rachmaninoff's popular Piano Concerto No. 2 in C minor, Op. 18 (memorably featured in the award winning 1945 film Brief Encounter) through Brahm's uplifting 'Wie lieblich sind deine wohnungen' to Parry's anthem Blest Pair of Sirens (sung at the wedding of Prince William and Kate Middleton) and Schubert's powerful Mass No. 6 in E-flat D950, Brief Encounters: A Musical Affair promises an unforgettable evening of passionate longing and ethereal bliss.